Watch
Today marks my 10th year on dA!
If there are boxes for 2002-2006 it would simply be surf dA like crazy! Haha.
I posted a journal entry recapping my time on here: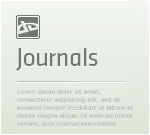 10 Years on deviantART!So like, woahhhh. 10 years. Crazy. How did time pass by so fast?

It doesn't really exactly feel like that long ago when I first started visiting dA and now it's already been a decade.

So kinda for myself (and also anyone possibly interested) here's a journal post recapping my last 10 years~ (Also sort of my journal in photography too, I guess.) :D

May 17 2002
I signed up on dA when someone in the drawing group I hung out with told me to check out his works here. I was only 14 then. I didn't use dA a lot at the time because it looked like this: http://web.archive.org/web/20030426063919/http://www.deviantart.com/

I was on a 15" 1024x768 di
and a kind soul suggested I make an improvement meme too, what a brilliant idea!

You can find almost all the works featured in this meme in my gallery
[link]
If not, they should all be on my fb -
[link]
Thank you for a wonderful 10 years dA!

Meme template -
[link]
Relevant reads:
Equipment and Where The Money Comes From -
[link]
My Education -
[link]
---
Copyright Notice
|
Facebook
|
Twitter